Michelle Bassett Rohrer, owner of Four Elements, with help from Sheila Dugan of PDIDA, organized the Pottstown Egg Hunt on March 24th.
What a fun day it was!
Many of the businesses and organizations in downtown Pottstown had eggs filled with goodies for local kids and families to find.
Pottstown Community Arts was pleased as punch to provide all the children's crafts and face painting.
Face Painting
Our amazing artists were Bronwyn de Maso of Ms. B's Arty Parties, Audra Ross, Patti Klein, and Ms. B's eldest daughter.
Painted Flowers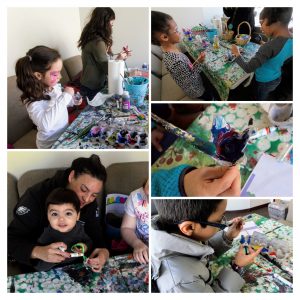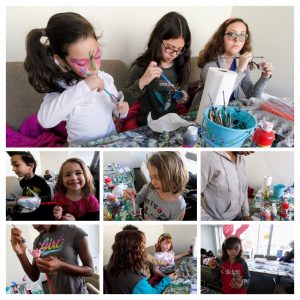 We recycled 8 egg cartons for this project! Not only did we use them for the flower petals, but egg cartons make excellent palettes that can then be thrown out at the end of the event. It is our go-to palette when we are away from our studio.
Color-me Puzzles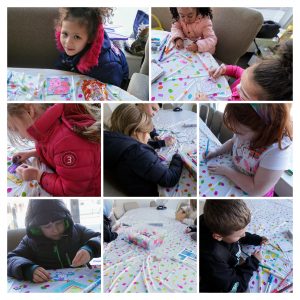 A special thank you to PDIDA for purchasing these puzzles; the kids had a great time coloring them!
Sidewalk Chalk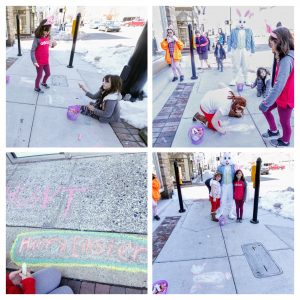 It was cold, so not too many were brave enough to stand outside. Yet, the few drawings that were made were appreciated by even the Easter Bunny!