Pottstown Community Arts is excited to become a committee of an organization that has been a community leader since 2010, providing free educational workshops and summer kids clubs, transforming empty lots into fruitful community gardens, and assisting local residents to become proud home owners:
MOSAIC Community Land Trust.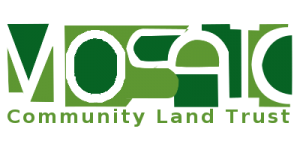 Pottstown Community Arts will continue to host our well-loved annual projects/events such as
Haunts on High
,
Sidewalk Chalk Festival
, the King Street Bridge Project, Rock Art, and the monthly art project classes at the Pottstown Regional Public Library. Additionally, we will continue our unique way of painting the Library murals: welcoming art students and local artists of all ages to volunteer their talent as they are able to.
We are grateful for MOSAIC's support and experienced guidance which we plan to put to good use in growing our outreach to the community and supporting as many fun local events as possible. In the past, Pottstown Community Arts has partnered with schools, local businesses, committed residents, and organizations. We hope to involve even more people this year.
Join us.