Pottstown Community Arts and MOSAIC Gardens hosted Pottstown's 1st Easter Family Fun Fair on Saturday, April 8th from 1-4 pm at the Riverfront Park.
Several organizations, art vendors, and volunteers worked together to create a free family event. Our sponsor, Pottstown Parks & Rec, was amazing to work with as we planned and organized this event from scratch. Even the weather helped out, delivering a perfectly sunny day.
Yet, the fun really began 2.5 weeks before when we created balloon Easter eggs at the Pottstown Regional Public Library. These balloons were popped and the remaining string eggs were used to decorate the Riverfront Park with.
The fun continued at ACLAMO during our Spring art classes where we painted rocks and made more balloon Easter eggs.
On Friday, April 7th, several organizations and businesses participated in the 3rd annual Chalk Egg Hunt. Many of the chalk drawings were Easter eggs, but there was a huge variety, including ducks, flowers, hearts, and a life-sized mermaid. These drawings could be found at Art Fusion 19464, Ice House Steaks & Pizza, Lincoln Elementary School, Memorial Park, Pottstown Cluster of Religious Communities, Pottstown Regional Public Library, and Steel River Playhouse.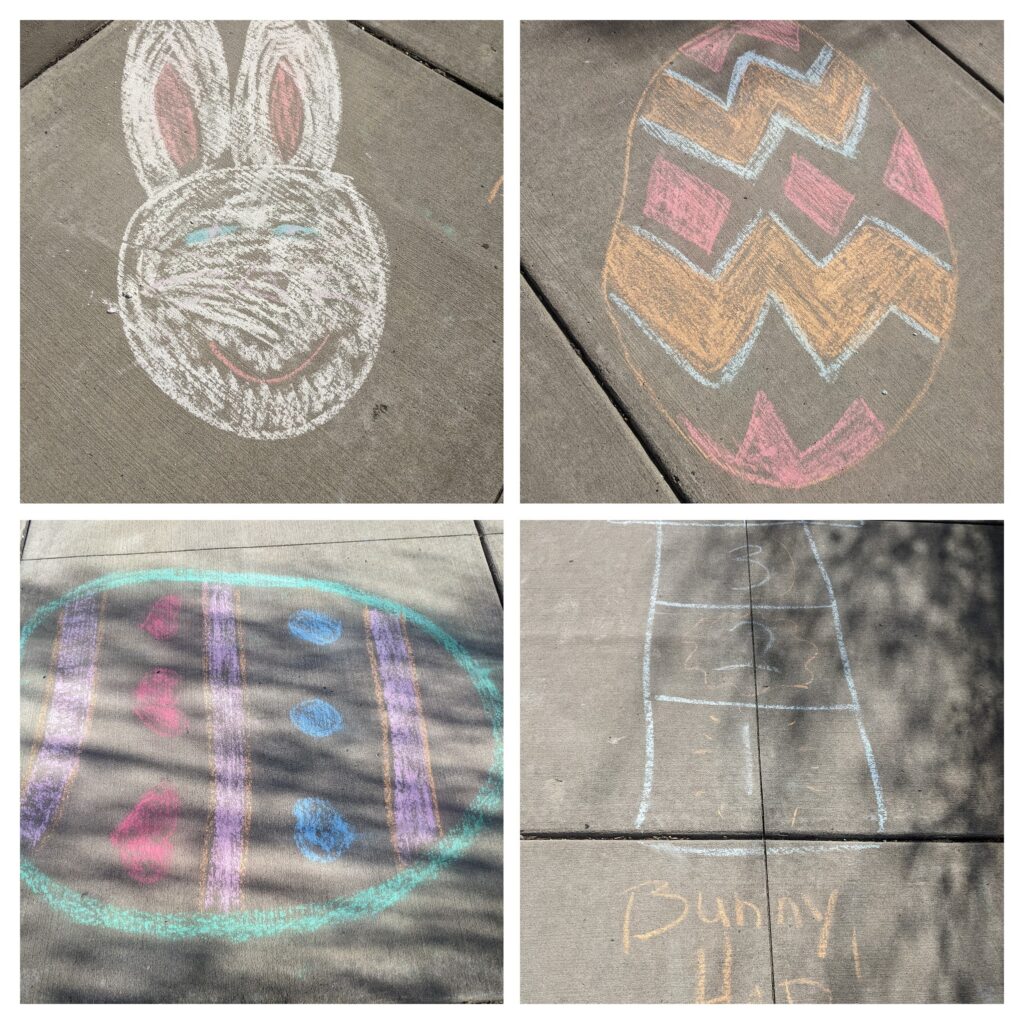 We hope that the chalk drawings brought joy to local residents that hunted for the eggs or just stumbled upon them going about their day.
At Easter Family Fun Fair, over 200 children attended the event with their families. 1,250 eggs were given out. 1,000 of the eggs were part of the Easter egg hunt.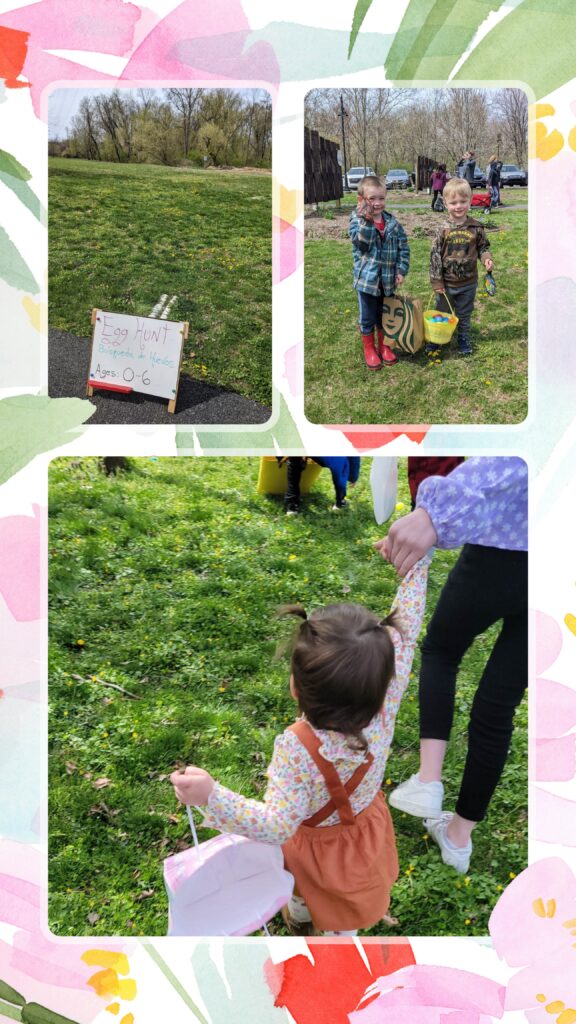 The Easter Bunny made an appearance at 1.15 PM. Mayor Stephanie and John Armato also joined us at the same time.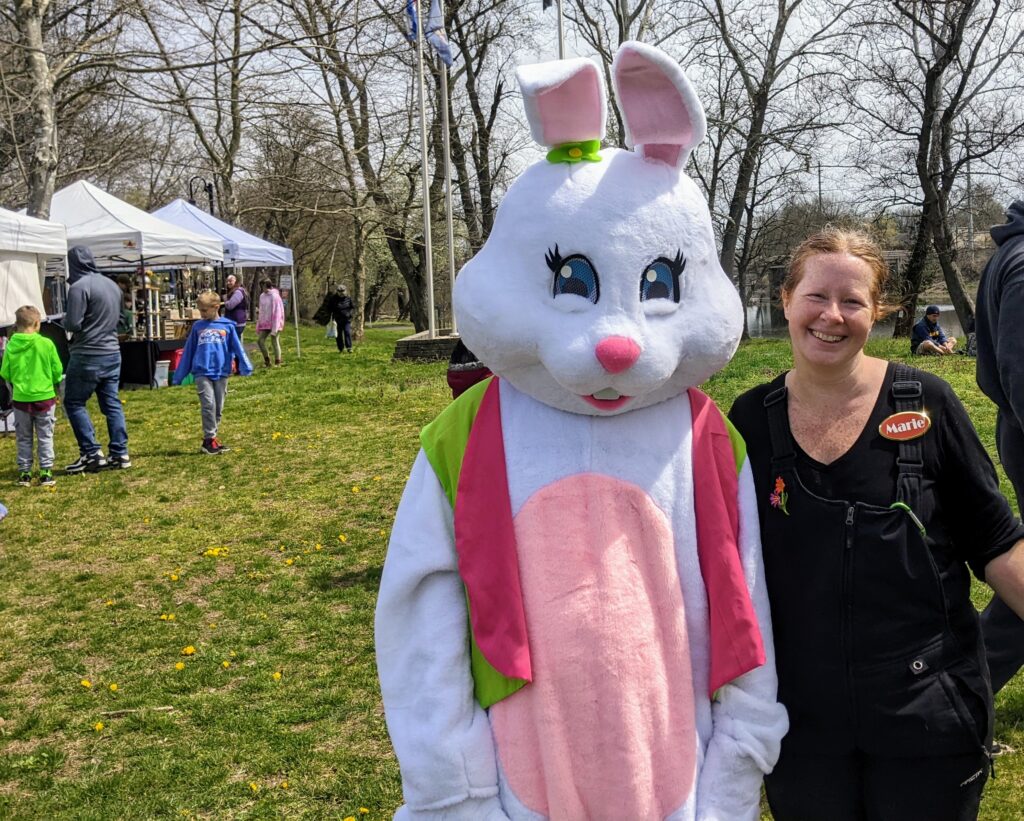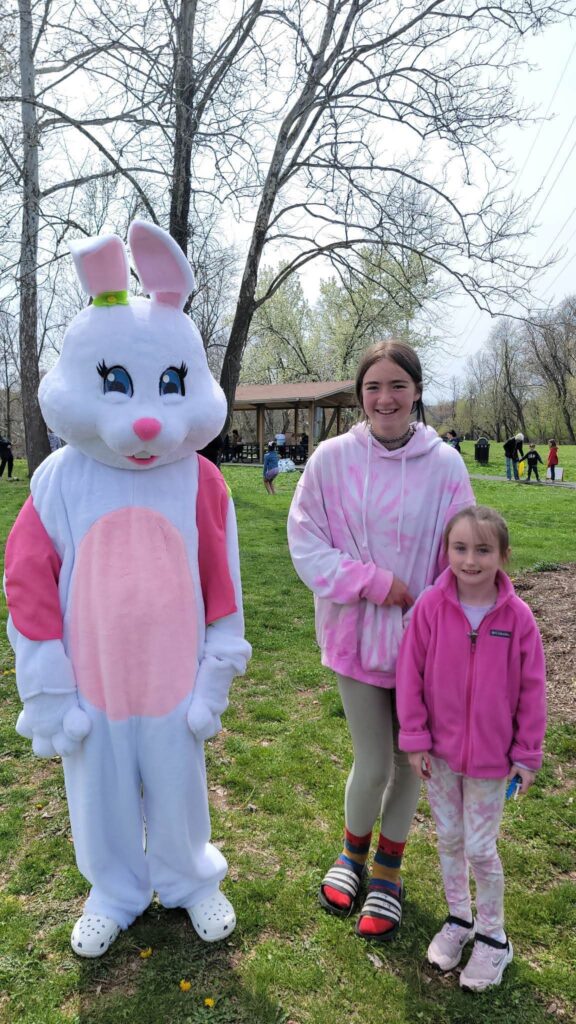 At 2pm, we were proud to present the Pottstown Dance Theatre! They put on 3 short ballet productions in the earthen amphitheater. Remember, Michelle stated that they have availability in many of their upcoming classes.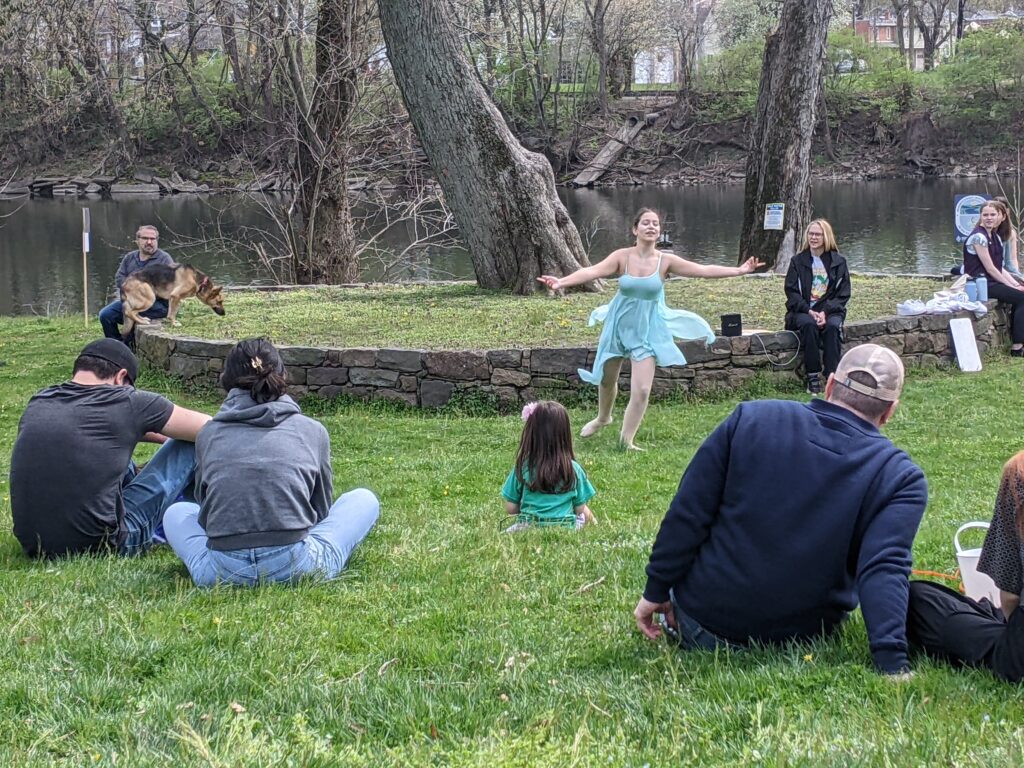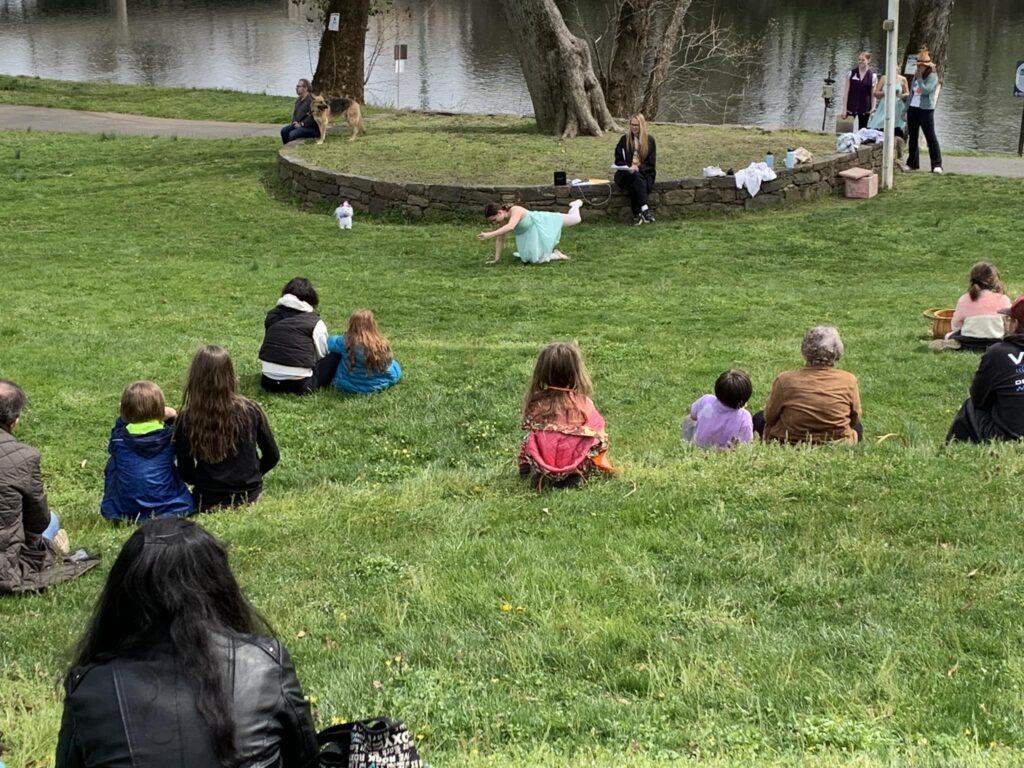 Throughout the entire Fair, our Obstacle Course was available to children of all ages, though designed for ages 7 and up. It was our goal to make sure that every child could participate in Easter fun, no matter their age. This is where the remaining 250 eggs along with matching lollipops were given out to whosoever completed the obstacle course.
We are thankful to the following organizations that participated in the Easter Fair:
Without them, we could not have hosted such a FUN event!
ACLAMO: hosted the Jenga game in the Obstacle Course
Children's Discovery Center: hosted the giant blue building blocks in the Obstacle Course
Hobart's Run: graciously let us borrow all their fun yard games for the Obstacle Course
MOSAIC Gardens with their Honey Bees: hosted Bee waggle dances with Hula Hoops in the Obstacle Course
Mother Goose Read-to-Me: held a storytime in the amphitheater and handed out age appropriate books to children 2 and under
NAACP: hosted a corn hole station in the Obstacle Course
North End Swim Club: hosted a duck game, 2 art projects, and a sidewalk chalk station in the Obstacle Course. They also donated over 100 eggs for the obstacle course.
Pottstown Community Action: hosted the inflatable ball station in the Obstacle Course and donated 54 eggs to the obstacle course
Pottstown Regional Public Library: hosted both a story book walk and a spoon egg game in the Obstacle Course
Schuylkill River Greensways: provided 25 Junior Ranger books, 50 Junior Ranger badges, and several stickers
The Home Depot: brought 150 workshop kits for kids to assemble at the Fair
YMCA: hosted the jump rope station in the Obstacle Course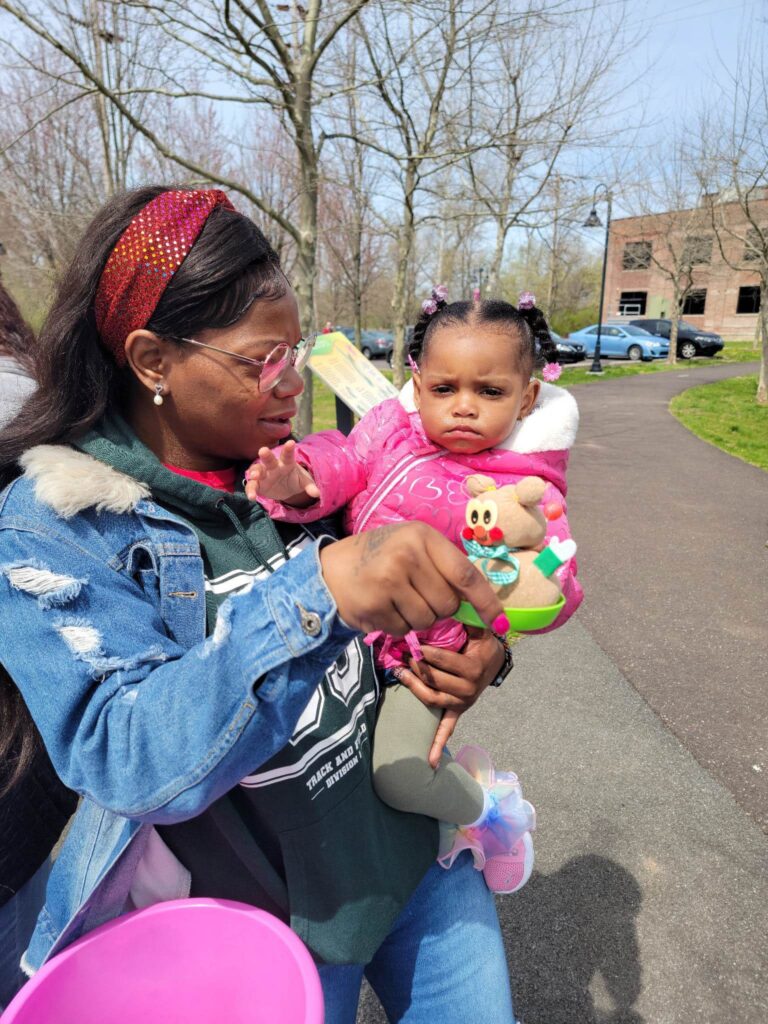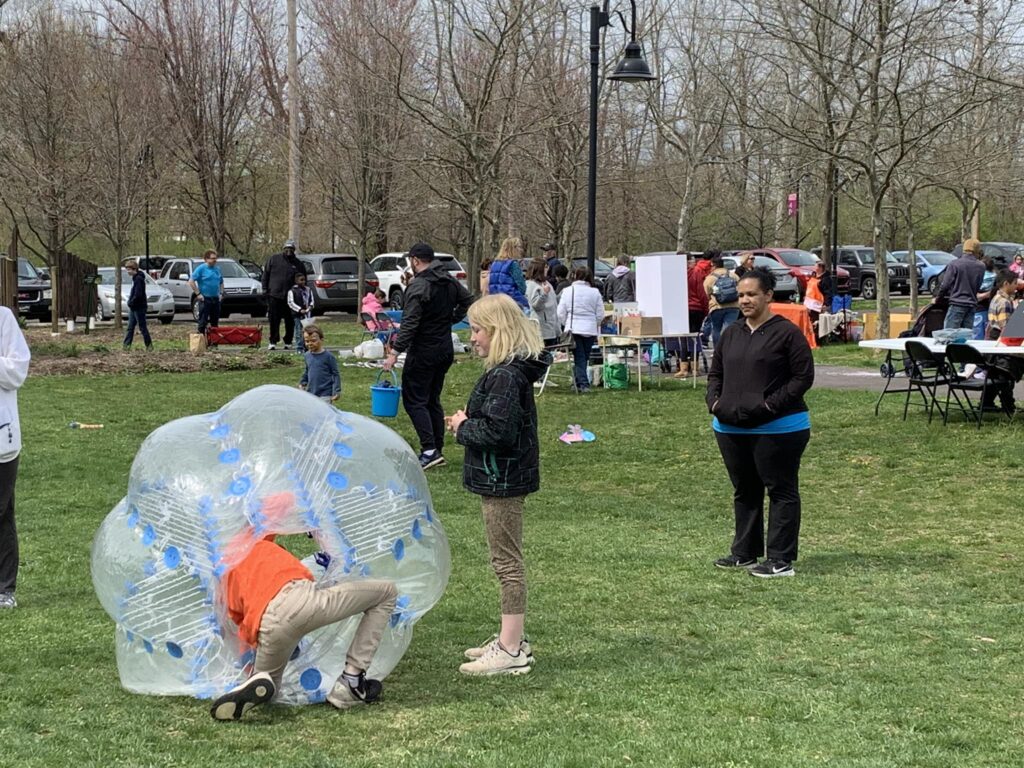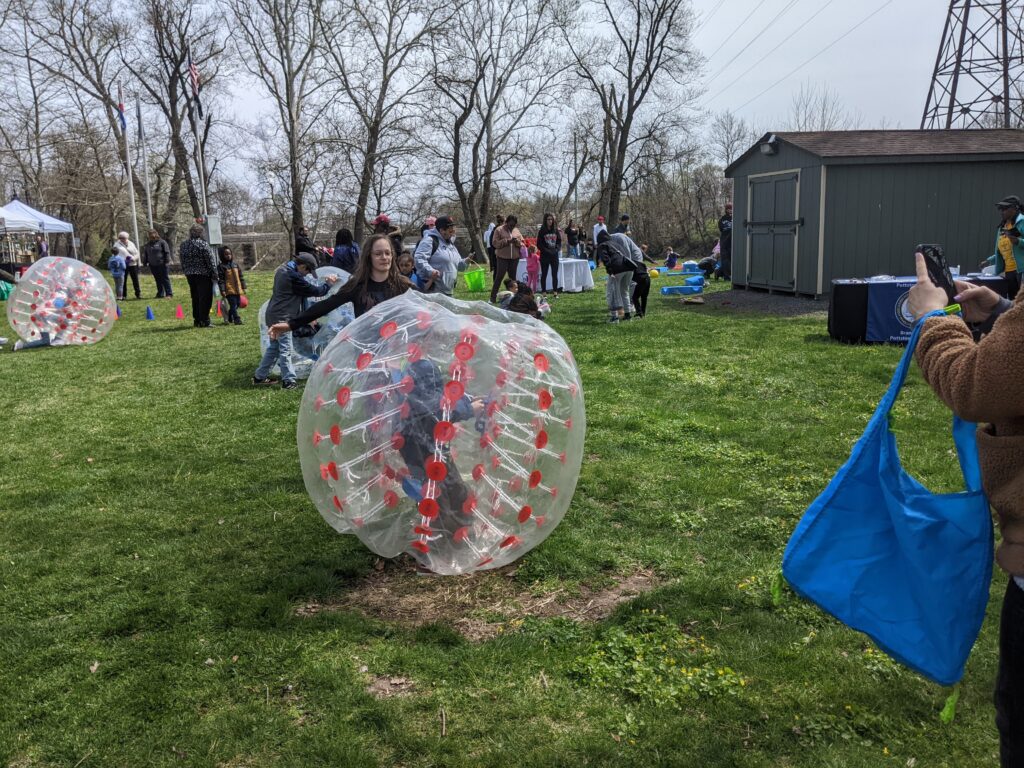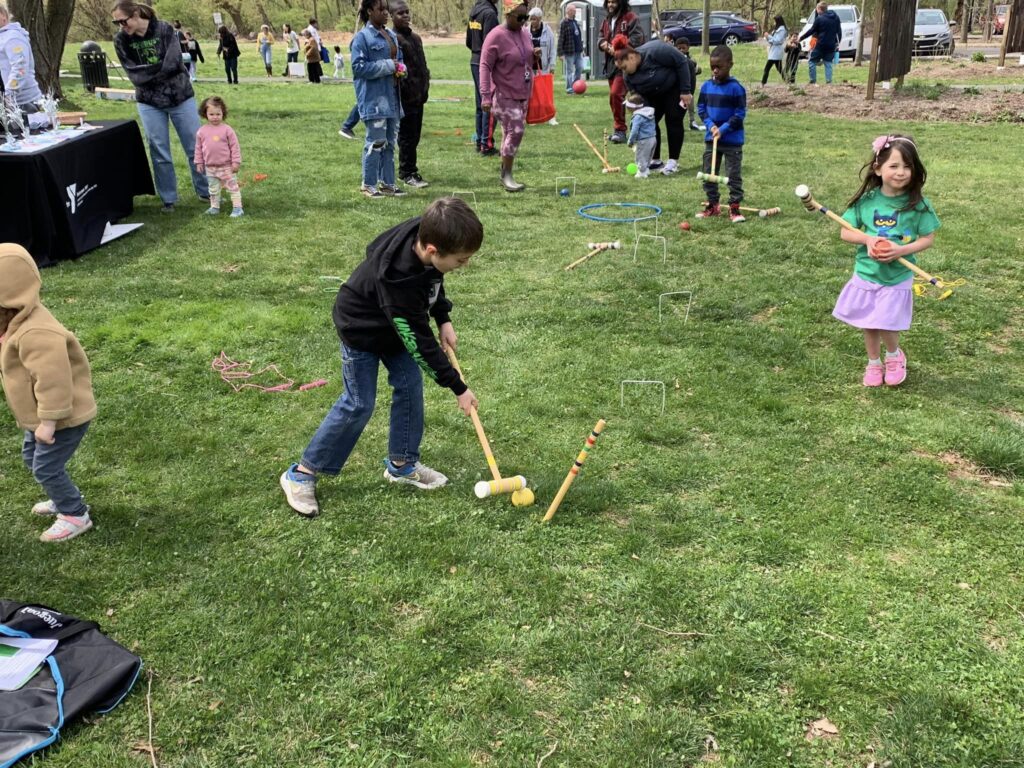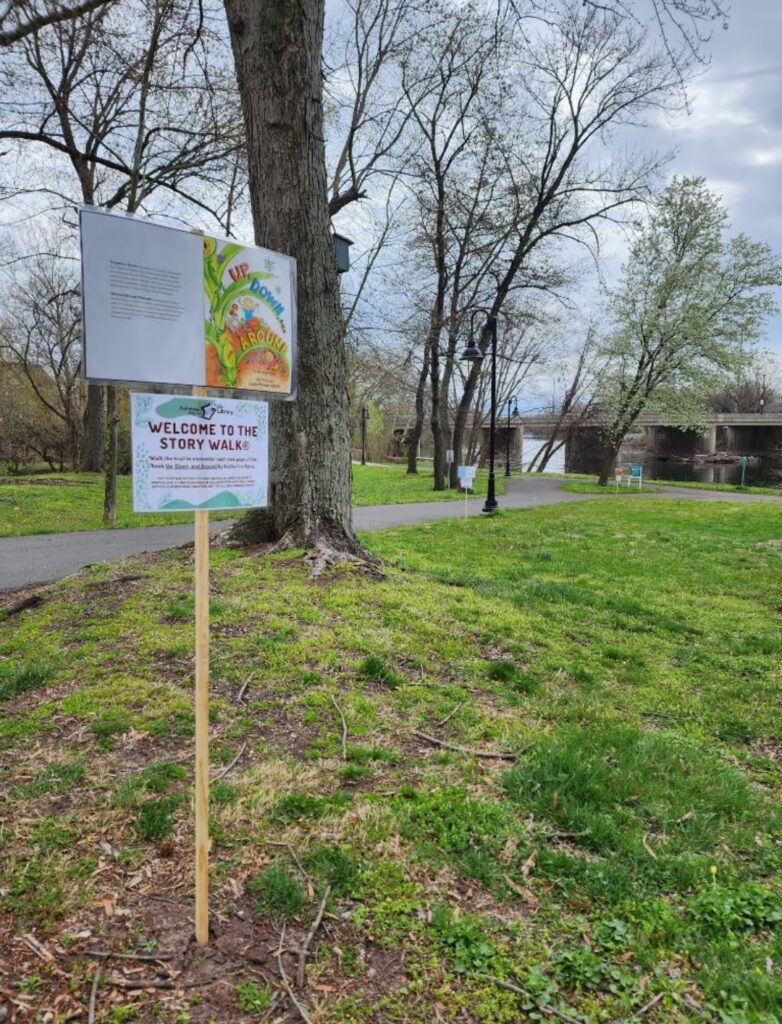 We were serious about making the Easter Fair for all ages. We invited local artists to attend the Easter Fair so the adults could have fun shopping while the kids played.
The following art vendors attended the Easter Fair:
Youth Artist: Brooke Haigh
Youth Artist: Elly Haigh
Youth Artist: Jane Moyer
Youth Artist: Sami Morrell
Christy Morrell of Made by Morrell
Kathy Marshall of Color Street
Heidi Halpin of Designs by Heidi
Tanner Sweeney of Deep Creek Glass Worx
If you bought art from them (lucky you!), thank you for supporting our local artists and our up and coming artists!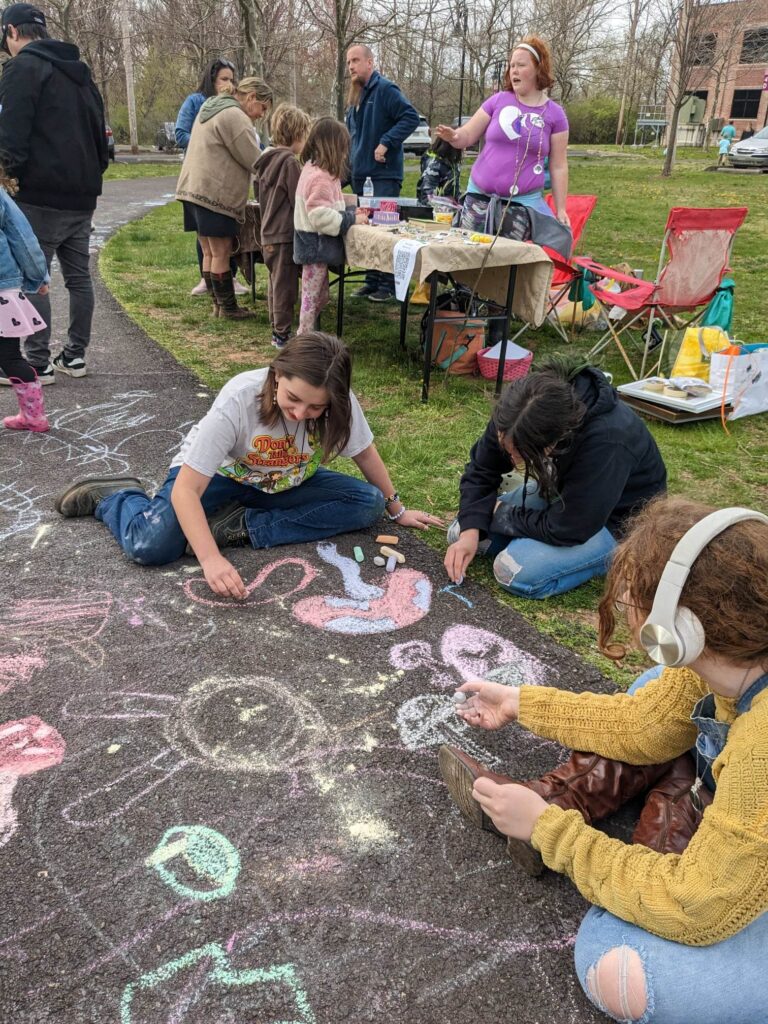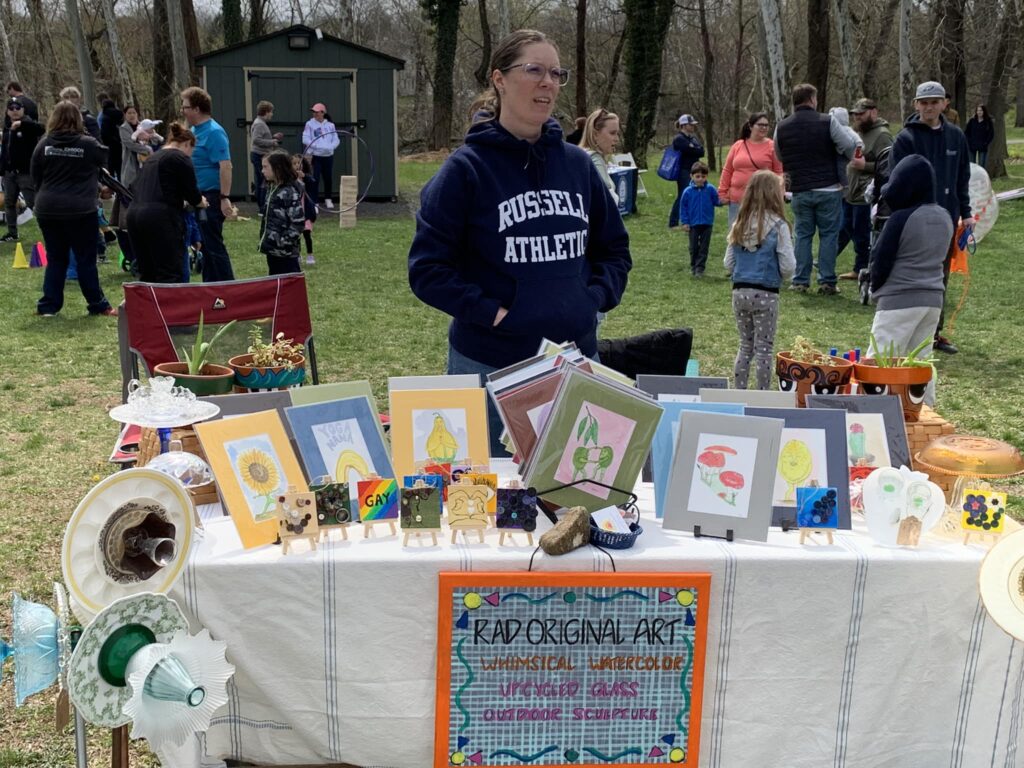 The following food vendor attended the Easter Fair:
Na Jai of Carnival Cravers
Lastly, and truly most importantly, thank you to all our volunteers and, of course, to the woman who dreamed this fun event up: Janet Freedline.
Thank you to all who came! We are already striving to improve the event for next year.