Mrs. Procsal's 3rd grade art class painted 120 fabric squares for the King Street Bridge Project 2017.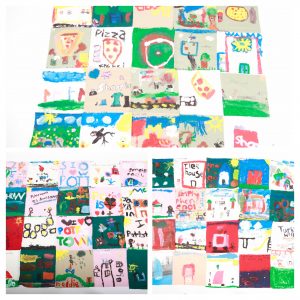 It was so much fun taking pictures of their artwork. Some drew about things they liked to eat like pizza and water ice. Some drew about places in Pottstown they enjoyed visiting like the parks, favorite restaurants, and shopping centers. Some shared their love for Pottstown.
Each was unique and awesome!
Here are just a few that made us smile.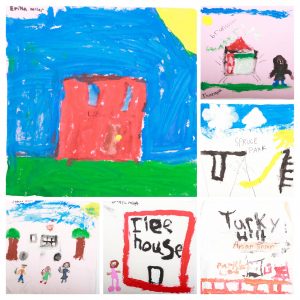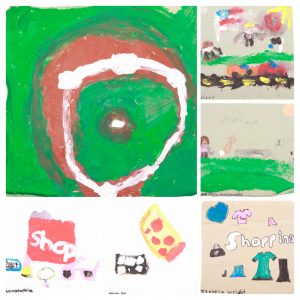 Look for this project to be hung on the King Street bridge in May.
Love what we do?
Please consider donating to our projects today.
(Link takes you to MOSAIC Community Land Trust website, as we are a committee of MOSAIC, where you can choose the amount you want to donate. Thank you!). 
Photographs taken by Patti Klein.
©Patti Klein 2017